Project Location:Rotterdam, Netherlands
Product:Alloy Seamless Steel Pipe
Standard And Material:ASME SA335 P22
Specifications: 457.2*23.8mm
Usage:Pressure Vessel
Inquiry Time: Aug Of 2022
Order Time:Sep Of 2022
Shipping Time:Nov Of 2022
Estimated Arrival Time:Dec Of 2022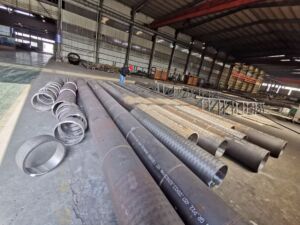 This order is from a regular customer in Europe. The customer requires a supplier with PED certificate and EN10204 3.2 certification.
The order is SA 335 P22 alloy seamless steel pipe. There are several difficulties in operation:
1. The diameter size is special: 457.2*23.8mm, and the customer requires 11 measuring lengths;
2. The customer requires PWHT heat treatment and test requirements, through 3 cycles of heat treatment, and each heat treatment heating speed, heating time has strict requirements.
3. The customer has additional requirements for chemical composition testing and impact testing.
These are very difficult for suppliers, but we Xinyue Steel Group has been adhering to the belief that customer needs for the first time, to help customers solve difficult problems. Finally gain the trust of customers.
Through the confirmation of the pre-production meeting, we finally decided the production plan for the customer, successfully completed the production and inspection in November, and finally obtained the TUV EN10204 3.2 certificate. The customer is very happy with this. And organize delivery as soon as possible.
Quality and service has always been the foundation of our steel group. Our mission is to promote the development of the steel industry and speak for made in China.
We will continue to uphold the mission of the enterprise, or more customer recognition and cooperation. Introduction of the order.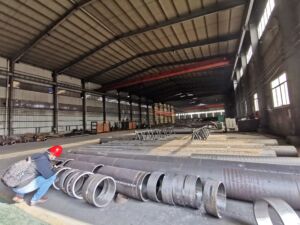 Written by Curtis